The Church of Scientology
Malmö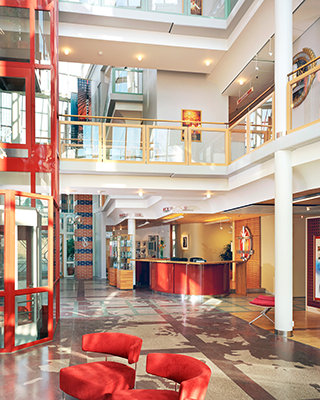 It is with great pride we welcome you to the Church of Scientology Malmö.
Since 1972, we have served a growing congregation among the diverse cultural communities of Skåne. Today, we are honored to extend our help to all of southern Sweden from our home in Arlöv—a magnificent example of modern Scandinavian architecture known as "the building in the park, the park in the building."
Our Church realizes Scientology Founder L. Ron Hubbard's vision that all Churches of Scientology become what he termed Ideal Organizations (Orgs). Ideal Orgs not only provide the ideal facilities for Scientologists on their ascent to higher states of spiritual awareness and freedom, but they also serve as a home for the entire community and a meeting ground of cooperative effort to uplift people of all denominations.
In this regard, we look forward to working on an entirely new scale with every individual and group dedicated to achieving our shared dream of a drug-free, crime-free and flourishing future for all.
Our doors are open. Our help is yours.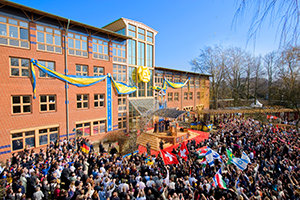 Mr. David Miscavige opened the new European Church of Scientology on April 4, 2009, in the Swedish seacoast city of Malmö. Those in attendance hailed from 32 nations, including Britain, Belgium, France, Germany, Russia, Israel, Iraq and Uganda. They gathered to celebrate a historic day: dedication of the 72,000-square-foot landmark Church of Scientology, acquired, designed, renovated and opened in less than six months.